Abby's Swim Meet
Jan, Bill, John, Sharon, and Chace gathered at the Mountain Park Aquatic Center on June 23rd to cheer for Abby and her team as they competed in a swim meet with other local swim teams.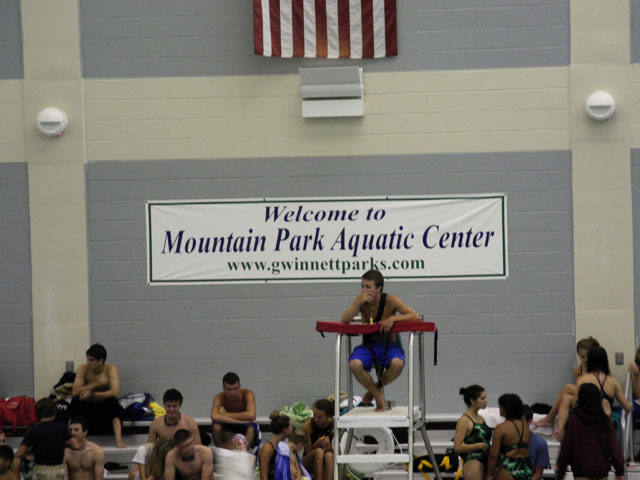 The Mountain Park Aquatic Center, which is Abby's home pool, is an impressive facility with three pools and great seating for spectators. The picture below shows the pool in which the competition was held.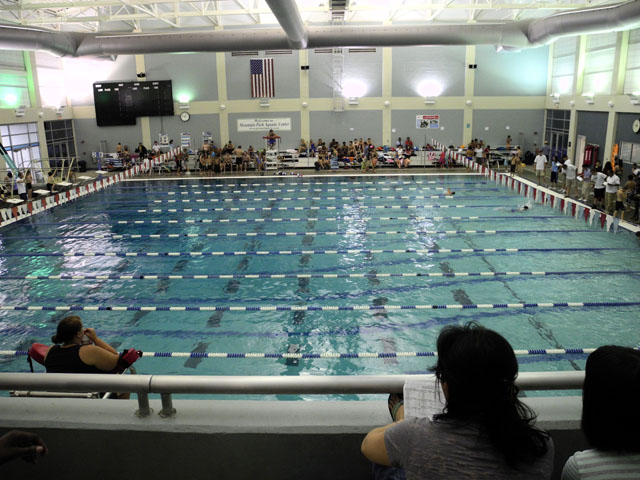 Abby swam in five events. Jan and I were only able to stay for her first two events due to the length of the event -- 85 events were on the schedule and a number of them had multiple heats. Bottom line, it looked like it was going to be a long evening!
Abby swam very well in the two events we saw. Jan and I were very impressed with how her swimming skills and stamina have developed since we last saw her swim.
Abby swam the last leg of the 100 yard medley event; her team was in second place when she began her leg. The video picks up as the third leg swimmer approaches Abby (in blue cap / black suit).
Abby was seeded fourth in her 25 yard freestyle event (based on her previous lap times). The heat was fast -- the top seeded swimmer had a 2 second advantage on Abby and the second and third seeded swimmers had 1 - 2 second advantages -- but Abby swam very well and took a solid second place!! We don't know if her time was a personal best, but we would be surprised if it was not!! Great swim Abby -- we are proud of your effort and your progress!! She is in lane 2 in the black bathing suit.